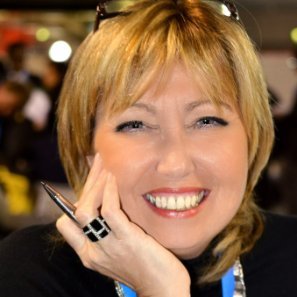 Bio Francesca Blench
After a long and propitious teaching career, tutoring Italian High School students in English and French, and recognition as a fine technical translator in fields as disparate as wine production, precision engineering, textiles and fashion, in the mid 1990's, almost by accident, Francesca Blench broke into hotel guide publishing, working with the world-renowned guide books now published by Condé Nast, Johansens Recommended Hotels, for Europe and the Mediterranean, and enjoying considerable success as Italian representative.
The new millennium saw her expand her remit within the hospitality industry, becoming responsible for the management and chartering of luxury yachts while working within the finance industry between London and the offshore island of Jersey, and then moving into the mainstream of the hospitality industry as Regional Manager for Distinguished Hotels International, a London based group of 140 luxury hotels.
In 2005 Francesca joined the 4* Ramada Ticinum Hotel near Malpensa airport as Sales & Marketing Manager, commencing a long period of collaboration in quality 4* hotels owned by the Primatesta family of Lake Orta, in north western Italy.
First she worked side by side with Oreste Primatesta in the 4* Hotel L'Approdo, later concentrating her attention mainly on then 4*L, now 5*L Villa Crespi, working with Oreste's Primatesta's daughter Cinzia and her now famous husband, Chef Antonino Cannvacciuolo, on the marketing of their luxury hotel with Michelin starred restaurant on Lake Orta, in a long, rewarding ten year period. Little by little, from 2009 onwards Francesca expanded her portfolio to include a small number other fine 4* and 5* hotels, either independent or members of either Relais & Chateaux or Small Luxury Hotels of the World. 
In 2018 her attention has turned almost exclusively to hotels who are currently members of Relais & Chateaux and small family-run country hotels in less well-known destinations around Italy. Her passionate interest in food and wine has led her to work closely with properties and owners marketing gastronomic restaurants and on-site estate wine production.